Are you:
Always just coming out of a cold?

Dealing with frequent digestive issues?

Prone to infections?

Feverish a lot of times?
You may be dealing with a weakened immune system.
Our immune system is essential to our survival. Without it, we would succumb to any attack from the outside, such as viruses, parasites, bacteria, and more.
When it works properly, your immune system is always on the lookout for any threats. Once it's spotted, it sends out a special task force off cells to remove the treat, keeping us happy and healthy.
But when it doesn't, you can fall prey to the many pathogens that exist everywhere aroud you...
Every single day, we are all exposed to billions of germs, viruses, parasites, and bacteria without even realize it. Some of them can even hide in seamless'good, clean'things like your laundry detergent.
And your immune system works constantly to protect you from them.
So why does your immune system stop working as it should?
Well, your lifestyle and unhealthy habits can weaken it so much that it just cannot face even non-threatening viruses, or worse, it can start attacking healthy tissue because it cannot recognise what's a threat or not anymore...
So the question begs:
How can I keep myself safe?
The good news is your immune system can be fixed, and you don't need expensive medical treatment to do it either.
Through Zonia, you can unlock a large inventory of science-backed action-based videos by our health experts that can help you strengthen your immune system, starting now!
Here are some tried and tested ways to boost the immune system:
Eating healthy, learning which are the best foods for better and stronger health;

Decreasing stress levels, and knowing the best practices to calm yourself and push negative emotions away;

Sleeping better, like you did when you were a child;

Being more active and adopt healthier habits to heal your body from the inside out!
Here's How Zonia Can Help Fortify Your Immune System: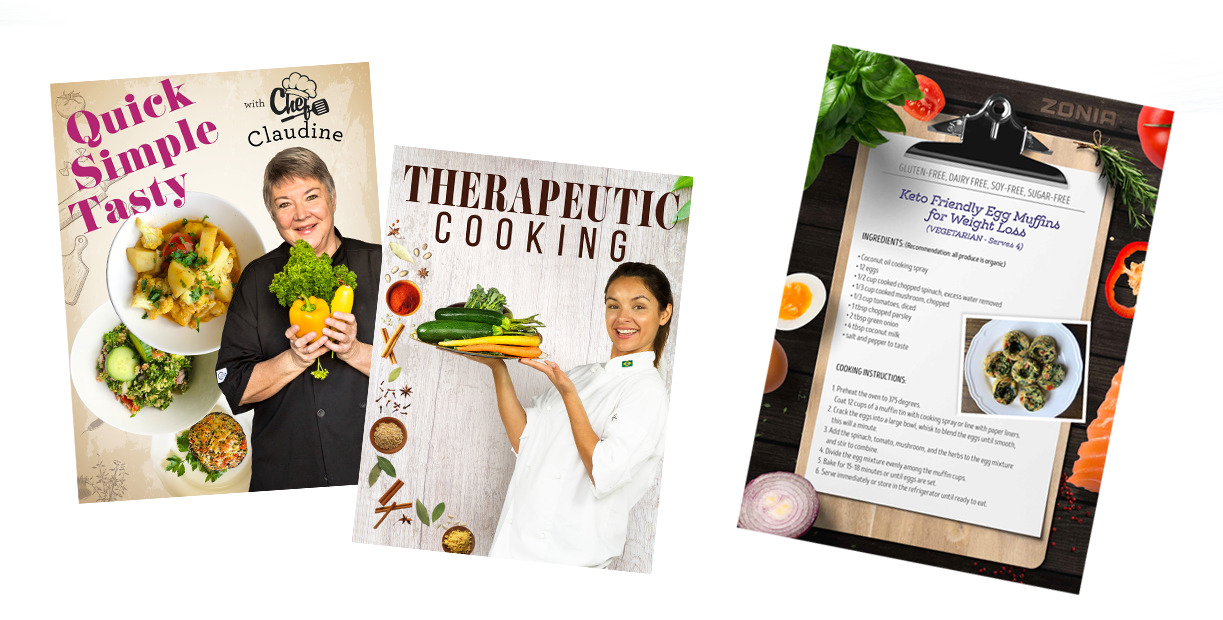 Discover cooking shows that prove healthy food can be just as delicious as fast foods. We know how hard it is to say no to a pizza or a burger, but these cooking shows help you discover yummy, healthy recipes that add extra health to each plate. Our shows will help you learn what your body needs in terms of nutrition not just to feed your body, but to boost your immune system.