Most people think the reason why our body and health go downhill after we turn 40 is because of aging.
Some even blame aging for development of life-altering diseases such as memory loss, high blood pressure, high blood sugar, and even cancer.
But recent breakthrough research shows that's not the case at all.
In fact, our panel of 35 experts in osteopathy, functional medicine, pharmacology, naturopathy and more all agree on one thing.
Aging doesn't cause inflammation.
Inflammation causes your body to age faster than it's supposed to.
See, every person has what scientists call an "immunological clock" inside of us.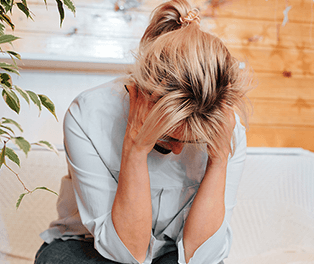 And this clock is nothing more than the age of our immune system.
The older it is, the faster we age.
That's why there are men and women in their 40s that have the immune system of a 70 years old…
So their joints ache constantly, they struggle to recover from simple colds, and feel exhausted all the time.
But here's what some people don't know…
Inflammation could be hiding in your gut right now.
The thing about the inflammation is it's kind of like a wildfire.